With the weekend around the corner, a Netflix marathon may just be on your mind! To gear you up for the "Let's binge-watch TV" race, we have rounded up some of the best TV show recommendations, so you don't have to spend hours figuring what to watch (or not)!
The second episode of the #FoxnutFridays campaign on Twitter was hosted by Nikhil Taneja, best known for his spot-on reviews on The Awesome TV Show. Nikhil dons many hats, as a writer, producer, storyteller, professor, and TEDx speaker! Presently, he's the CEO of Yuvaa, a mental health positive platform to be launched in 2019, prior to which he was General Manager at Yash Raj Films.
Ask me anything on TV likes/dislikes/recommendations/questions on my binge-list (and tell me yours!!). Here to answer them for you over the next hour 🙂 #FoxNutFridays https://t.co/ob23DdgXVq

— Nikhil Taneja (@tanejamainhoon) November 30, 2018
So, What Should You Watch This Weekend?
Nikhil initiated an AMA on Twitter–sharing his recommendations of the best TV shows to binge-watch this weekend. With healthy snack hampers by TooYumm! at stake, the conversation took to storm. A bunch of remarkable recommendations emerged, and #FoxnutFridays began to trend among the top three in India for quite some time. Nikhil promptly responded to the tweets, sharing his two cents on the suggested shows.
Let's dive straight into the list of the best TV show recommendations rounded up from all the suggestions shared during the #FoxnutFridays Twitter campaign.  
1. Homecoming
Homecoming is an American psychological thriller web series streaing on Netflix. This show received a good number of recommendations during the 2-hour long campaign. This show is all about soldiers trailing back to their simple normal life form the war zones. With each new episode, the reasons why Heidi (played by the evergreen actor Julia Roberts) chose a new life unfold. With about 10 episodes in the first season, this mysterious thriller is sure to keep you gripped this weekend!
2. Bodyguard
This British television series has the perfect mix of drama and crime. Streaming on Netflix, Bodyguard has earned some rave reviews owing to its interesting plot twists. The drama revolves around a war veteran who has been assigned to protect a politician.
3. Brooklyn 99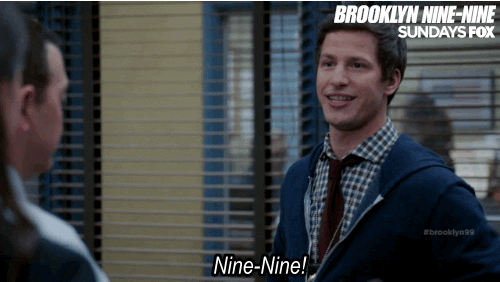 Brooklyn Nine-Nine is an American police television sitcom that has been a weekend savior since 2013, and it hasn't lost its charm even today. Get amused by Jake, a talented detective, and his carefree team's antics as they struggle with a new commanding officer.
4. Stranger Things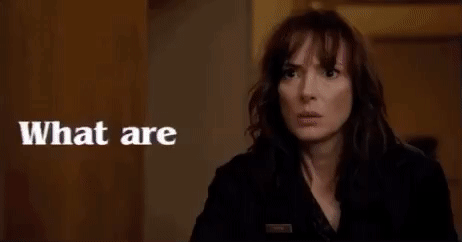 "Mornings are for coffee and contemplation." Don't you agree? Stranger Things is presently one of the top-rated shows on IMDb (8.9/10). "Friends don't lie" nor do Twitter users. This show was among the top recommended during the campaign, with some fantastic reviews to its credit.
Planning on watching @Stranger_Things and #TheCrossing this weekend. @NBCManifest needs a look too, depending on the time left. @ThePurgeTV is a no no. Too much blood and gore for my liking CC @tanejamainhoon (hoping I get lucky with a gift 😁)

— Varun Reddy Sevva (@varun_iiml) November 30, 2018
The series revolves around friends and has few love interest angles to it. Watch this science-cum-horror fiction drama as you unwind this weekend.
5. Little Things
This one is dedicated to all the love birds out there!
Little Things Season 2 has garnered some fantastic positive reviews from the young audiences, teenagers and couples in a serious relationship alike! Go on a romantic weekend getaway with Dhruv and Kavya, who promise to entertain you with their adorable, comic, and loving actions. 
And, if you're looking specifically for Indian web series, you will absolutely love Nikhil Taneja's recommendations from NetflixIndia and Amazon Prime Video. Check them out:
Which are your top Indian web shows ? My top 4 this weekend (and this year) are:
1. #LittleThings by @DiceMediaIndia
2. #YehHamariFamily by @TheViralFever
3. #SacredGames by @FuhSePhantom
(all three on @NetflixIndia)
4. #Mirzapur by @excelmovies on @PrimeVideoIN

— Nikhil Taneja (@tanejamainhoon) November 30, 2018
So, what is next on your weekend binge-watching list? Have you made up your mind yet? Hmmm…perhaps this list of weekend TV suggestions will work for you!